BC Garn Hamelton nr.2
Hamelton 2 van BC Garn is a beautiful yarn made of 100% wool. Because of the Chunky size of the yarn your project wil go fast, no matter if you're Knitting, Crocheting or using it for Punch needle. The Yarn is perfectly for interior items like cushion covers, wall hangers and plaids or blankets, but also for fashion items like sweaters, cardigans, hats and scarfs. Available in 21 colors.
Hamelton nr 2 is a Non-Superwash garen. The handmade items with this yarn can only be washed by hand, in half warm water, othertwise it will felt. Do not tumble and dry and you can only iron it cold. Lay flat for drying after washing the project.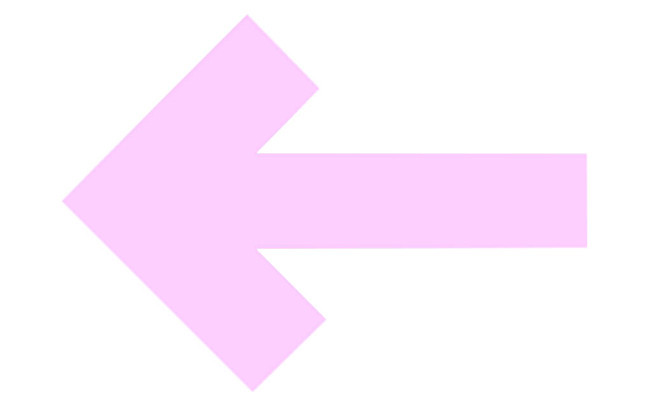 Hamelton 2 nr 100 Naturewhite - BC Garn

Hamelton 2 nr 100 Naturewhite. Hamelton 2 van BC Garn is a beautiful yarn made of 100% wool. Because of the Chunky size of the yarn your project wil go fast, no matter if you're Knitting, Crocheting or using it for Punch needle.

€ 4,90

Hamelton 2 nr 101 Light grey - BC Garn

Hamelton 2 nr 101 Light grey . Hamelton 2 van BC Garn is a beautiful yarn made of 100% wool. Because of the Chunky size of the yarn your project wil go fast, no matter if you're Knitting, Crocheting or using it for Punch needle.

€ 4,90

Hamelton 2 nr 113 Beige Brown - BC Garn

Hamelton 2 nr 113 Beige Brown. Hamelton 2 van BC Garn is a beautiful yarn made of 100% wool. Because of the Chunky size of the yarn your project wil go fast, no matter if you're Knitting, Crocheting or using it for Punch needle.

€ 4,90

Hamelton 2 nr 102 Corn yellow - BC Garn

Hamelton 2 nr 1102 Corn yellow. Hamelton 2 van BC Garn is a beautiful yarn made of 100% wool. Because of the Chunky size of the yarn your project wil go fast, no matter if you're Knitting, Crocheting or using it for Punch needle.

€ 4,90

Hamelton 2 nr 115 Gold - BC Garn

Hamelton 2 nr 115 Gold. Hamelton 2 van BC Garn is a beautiful yarn made of 100% wool. Because of the Chunky size of the yarn your project wil go fast, no matter if you're Knitting, Crocheting or using it for Punch needle.

€ 4,90

Hamelton 2 nr 112 Baby Pink - BC Garn

Hamelton 2 nr 112 Baby Pink. Hamelton 2 van BC Garn is a beautiful yarn made of 100% wool. Because of the Chunky size of the yarn your project wil go fast, no matter if you're Knitting, Crocheting or using it for Punch needle.

€ 4,90

Hamelton 2 nr 114 Salmon - BC Garn

Hamelton 2 nr 114 Salmon. Hamelton 2 van BC Garn is a beautiful yarn made of 100% wool. Because of the Chunky size of the yarn your project wil go fast, no matter if you're Knitting, Crocheting or using it for Punch needle.

€ 4,90

Hamelton 2 nr 117 Cyclaam - BC Garn

Hamelton 2 nr 117 Cyclaam. Hamelton 2 van BC Garn is a beautiful yarn made of 100% wool. Because of the Chunky size of the yarn your project wil go fast, no matter if you're Knitting, Crocheting or using it for Punch needle.

€ 4,90

Hamelton 2 nr 116 Orange - BC Garn

Hamelton 2 nr 116 Orange. Hamelton 2 van BC Garn is a beautiful yarn made of 100% wool. Because of the Chunky size of the yarn your project wil go fast, no matter if you're Knitting, Crocheting or using it for Punch needle.

€ 4,90

Hamelton 2 nr 103 Copper - BC Garn

Hamelton 2 nr 103 Copper . Hamelton 2 van BC Garn is a beautiful yarn made of 100% wool. Because of the Chunky size of the yarn your project wil go fast, no matter if you're Knitting, Crocheting or using it for Punch needle.

€ 4,90

Hamelton 2 nr 104 Bright Red - BC Garn

Hamelton 2 nr 104 Bright Red. Hamelton 2 van BC Garn is a beautiful yarn made of 100% wool. Because of the Chunky size of the yarn your project wil go fast, no matter if you're Knitting, Crocheting or using it for Punch needle.

€ 4,90

Hamelton 2 nr 105 Cardinals Red - BC Garn

Hamelton 2 nr 105 Cardinals Red. Hamelton 2 van BC Garn is a beautiful yarn made of 100% wool. Because of the Chunky size of the yarn your project wil go fast, no matter if you're Knitting, Crocheting or using it for Punch needle.

€ 4,90

Hamelton 2 nr 120 Wine Red- BC Garn

Hamelton 2 nr 120 Wine Red. Hamelton 2 van BC Garn is a beautiful yarn made of 100% wool. Because of the Chunky size of the yarn your project wil go fast, no matter if you're Knitting, Crocheting or using it for Punch needle.

€ 4,90

Hamelton 2 nr 110 Turquoise - BC Garn

Hamelton 2 nr 110 Turquoise. Hamelton 2 van BC Garn is a beautiful yarn made of 100% wool. Because of the Chunky size of the yarn your project wil go fast, no matter if you're Knitting, Crocheting or using it for Punch needle.

€ 4,90

Hamelton 2 nr 119 Aqua - BC Garn

Hamelton 2 nr 119 Aqua. Hamelton 2 van BC Garn is a beautiful yarn made of 100% wool. Because of the Chunky size of the yarn your project wil go fast, no matter if you're Knitting, Crocheting or using it for Punch needle.

€ 4,90

Hamelton 2 nr 108 Jeans Blue - BC Garn

Hamelton 2 nr 108 Jeans Blue. Hamelton 2 van BC Garn is a beautiful yarn made of 100% wool. Because of the Chunky size of the yarn your project wil go fast, no matter if you're Knitting, Crocheting or using it for Punch needle.

€ 4,90

Hamelton 2 nr 109 Sky Blue - BC Garn

Hamelton 2 nr 109 Sky Blue. Hamelton 2 van BC Garn is a beautiful yarn made of 100% wool. Because of the Chunky size of the yarn your project wil go fast, no matter if you're Knitting, Crocheting or using it for Punch needle.

€ 4,90

Hamelton 2 nr 107 Light Purple - BC Garn

Hamelton 2 nr 107 Light Purple. Hamelton 2 van BC Garn is a beautiful yarn made of 100% wool. Because of the Chunky size of the yarn your project wil go fast, no matter if you're Knitting, Crocheting or using it for Punch needle.

€ 4,90

Last stock

Hamelton 2 nr 106 Lila - BC Garn

Hamelton 2 nr 106 Lila . Hamelton 2 van BC Garn is a beautiful yarn made of 100% wool. Because of the Chunky size of the yarn your project wil go fast, no matter if you're Knitting, Crocheting or using it for Punch needle.

€ 4,90

Hamelton 2 nr 111 Light Green - BC Garn

Hamelton 2 nr 111 Light Green. Hamelton 2 van BC Garn is a beautiful yarn made of 100% wool. Because of the Chunky size of the yarn your project wil go fast, no matter if you're Knitting, Crocheting or using it for Punch needle.

€ 4,90

Hamelton 2 nr 118 Green Grass - BC Garn

Hamelton 2 nr 118 Green Grass. Hamelton 2 van BC Garn is a beautiful yarn made of 100% wool. Because of the Chunky size of the yarn your project wil go fast, no matter if you're Knitting, Crocheting or using it for Punch needle.

€ 4,90